Children's Workshops at the River & Rowing Museum
Mill Meadows
Henley On Thames
Oxfordshire
RG9 1BF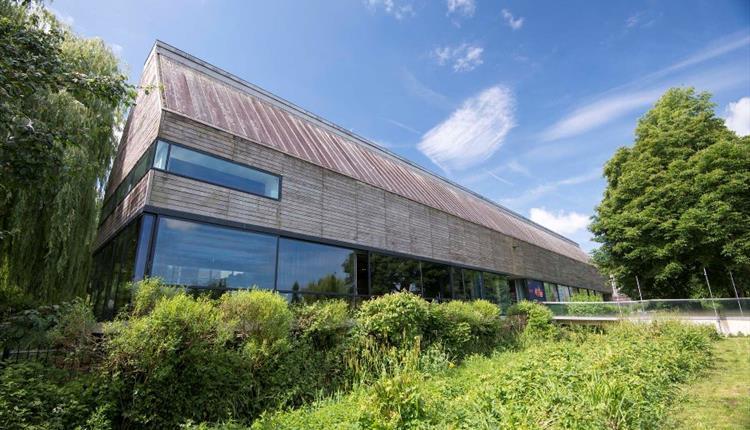 About
The River & Rowing Museum, Henley shows what a great time can be had in a museum. Why not visit on one of the Family Days which offer extra activities for your admission price. There are a range of holiday activities to choose from, this summer from 20 Jul to 20 Sep includes:
Meadow Flower Power, 30th July 2019 @ 10:30 am - 12:30 pm. Explore the wild flowers around the Museum and discover nature on your doorstep. Make a dream catcher inspired by the landscape and craft beautiful paper flowers for decoration.
Taylor Tugs Holiday Happenings, 31 Jul/14 Aug 2019 @ 10:30 am - 12:00 pm. Creative summer holiday fun for your toddler or young child, with song, craft and games.
Bears! 3rd August 2019 - 3rd November 2019. This summer the Museum will be bursting with Bears! Revisit your favourite stories and meet some of literature's most famous bears, including Rupert and Winnie-the-Pooh, before discovering new stories filled with polar bears, panda bears and toy bears. Original artwork and manuscripts featured in the exhibition include Hugless Douglas, Mr Gum and the Dancing Bear, We're Going on a Bear Hunt, The Bear and The Piano and Philip Pullman's His Dark Materials.
Family Fridays - Every Friday during the school summer holidays, join our team in the galleries for bear games, craft and fun!
Teddy Bear's Picnic, Thurs 8 Aug 10.30am – 4pm
Bees and Bears, 6 Aug 2019 @ 10:30 am - 12:30 pm. Learn about the busy bees that make honey and create a crafty honeypot to keep your own treasures in.
Tuesday Tales, 6 Aug 2019 @ 2:00 pm - 2:30 pm. Join us every Tuesday in August to hear bear stories new and old from our Bears! exhibition
Landscape in Mixed Media, 7 Aug 2019 @ 1:30 pm - 4:00 pm. An opportunity to go out on the river meadows next to the museum and sketch and experiment in using mixed media to create painterly effects.
Teddy Bears' Picnic, 8 Aug 2019 @ 10:30 am - 4:00 pm. Take your teddy for a picnic and discover bears that live in the woods! Go on a bear hunt to spot the bears hiding in the trees..? Make a paper picnic, create your own bear board-game and hear your favourite bear stories. Make your own bear ears, and top it off with a bear-faced face paint! It's going to be a bear-illiant fun day!
Paws with Personality, 13 Aug 2019 @ 10:30 am - 12:30 pm. Be inspired by famous bears and create your own using a sock, felt, paper and your imagination! Fill your bear with character and make its unique bear passport.
Boing Boing Bear, 20 Aug 2019 @ 10:30 am - 12:30 pm. End the summer holidays partying like a bear. Make a jack in the box with Rupert or Paddington popping out…then Conga all the way through Nut Wood with traditional party games!
Mod Roc Bear, 28 Aug 2019 @ 10:30 am - 12:30 pm. Find out how to make an armature so that you can make a 3d model of a bear – climbing, walking, sleeping – whatever you like! Then use mod roc to create a proper sculpture to take home with you.
Bears, Bears, Everywhere! Thurs 29 Aug 10.30am – 4pm. Discover bears from around the world – polar bears, grizzly bears, bears that swim, bears that climb and even bears with spectacles! Take our great bear quiz and get crafty making your own bear world. Add your paw print to our giant bear and have fun singing bear songs!
Guide Prices
Various prices
TripAdvisor
Opening Times
Sorry, this event has passed