City of Oxford Bumps
Type:
Water Based Activities
City of Oxford Rowing Club
Meadow Lane
Oxford
Oxfordshire
OX4 4BL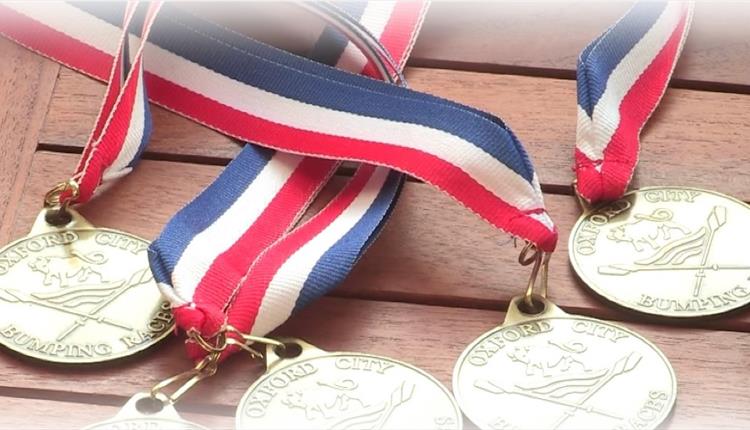 About
Oxford City Bumps is one of the fastest and most exciting forms of racing in rowing and is open to all clubs, schools, and universities. It's non-contact bumps racing for coxed fours and crews race four times during the day and attempt to "bump" the crew in front. If you bump every time you win blades and the crew who finishes top in their division become Head of the River and win medals as well as the historic Oxford Bumping Races Trophy. It is a non-qualifying event so no BR points are awarded for this event. Are you fast enough?
Restriction Notice
Iffley Reach - Iffley Lock to Folly Bridge
Regatta boards will mark the upstream and downstream extent of the court.
All those in charge of boats must pay attention to advice offered by official regatta marshals, to give racing boats a fair and clear passage particularly when they are rowing to the start area.
Racing will be held at half hourly intervals. Whilst racing is in progress, the marshals may request boaters to moor and wait, for a period of no longer than 15 minutes until the current race has finished, before proceeding up or downstream through the course.
Regatta boards will mark the upstream and downstream extent of the course.
Racing will start at 8am and will be over by 6pm.
Masters of all boats should maintain a safe speed and lookout between Iffley Lock and Folly Bridge.
Mooring is prohibited between Iffley Lock and Longbridges on the west, towpath side of the river, on the day of racing from 7am to 7pm.
All boats must be navigated in accordance with any instructions given from Environment Agency control points or patrol launches.
Those in charge of boats should be aware that they are responsible for avoiding collision and should use all available means appropriate to the circumstances and conditions to decide if there is a risk of immediate danger and avoid it
TripAdvisor
Opening Times
Sorry, this event has passed