Sport Relief at Beale Park
Beale Park
Lower Basildon
Reading
Berkshire
RG8 9NH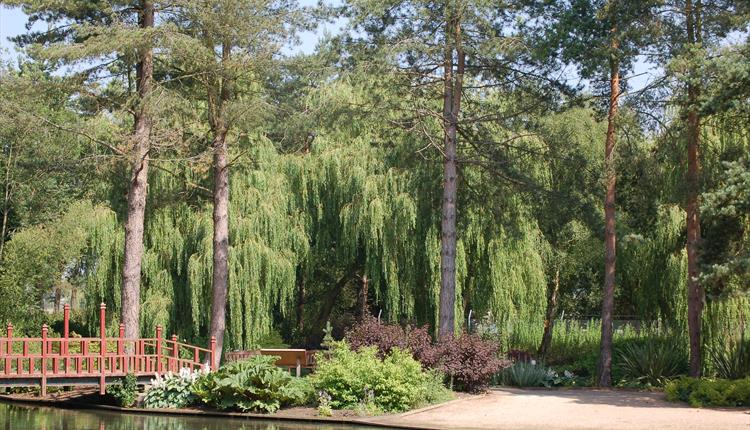 About
The Sainsbury's Sport Relief Mile is back – and it's coming to Beale Park at Lower Basildon in Berkshire! The Park is set to host its first ever Sainsbury's Sport Relief Mile on Sunday 25th March, and needs local people to come together and show their support by entering now at www.sportrelief.com. As one of the UK's biggest fundraising events, Sport Relief brings the entire nation together to get active, raise cash and change lives – so it's time to dust off those trainers and enter right now.

The course will wind its way around the wildlife park, passing animals, fountains, sculptures and play areas - creating a fun, but very unusual place to run! Entrants don't have to be sporty to take part, but can choose to complete one, three or six miles knowing that all the money raised will help to change the lives of people living unimaginably tough lives right here on our doorstep, across the rest of the UK and in some the world's poorest countries.

Keen to welcome all participants, the Park will also be acknowledging the runners' efforts with a charitable "thank you" of its own – as it offers "free" admission to all pre-registered entrants and their supporters, prior to the race at 9.30am. So why not join in, pull your Sport Relief socks up, enter the Mile, have a fun day out and do something amazing!"

Sport Relief has a unique history of dedicated people doing extraordinary things to rise to the challenge. Last September, David Walliams started Sport Relief off with an epic splash when he completed The BT Sport Relief Challenge: Walliams vs The Thames. Despite battling a nasty bacterial bug and bitingly cold water, David swam a staggering 140 miles, passing Beale Park along the way where he was cheered on by staff and "Bertie", the Park's mascot – a seven foot peacock! To date he has raised over £1million for Sport Relief, and that's not all; there will be even more amazing celebrity challenges to get the whole nation geared up for the Sport Relief weekend!

The Sport Relief Weekend kicks off on Friday 23rd March when everyone gets active, has fun and raises cash at home, at work or at school; before settling down to watch a night of top Sport Relief TV on BBC One. There will be even more BBC radio, online and TV coverage throughout the weekend to keep you entertained. By the end of the weekend everyone will be raring to go, when the whole nation comes together to take part in the Sainsbury's Sport Relief Mile on Sunday 25th March.
TripAdvisor
Opening Times
Sorry, this event has passed