The BIG South Swim
Monkey Island Lane
Bray
Maidenhead
Berkshire
SL6 2EB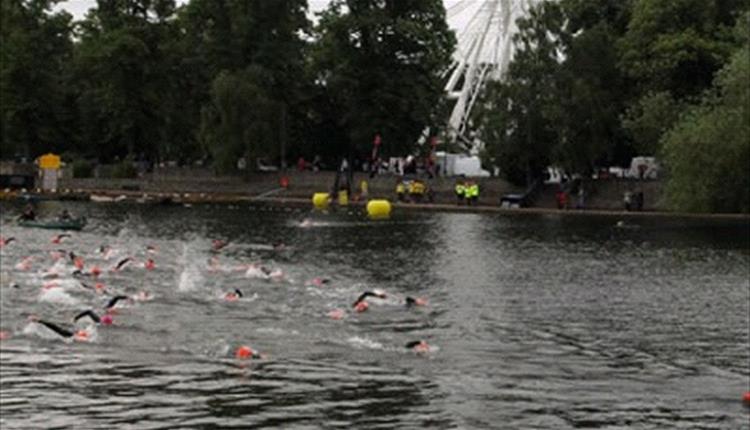 About
The MAXIFUEL Nutrition Open Water Swim Challenge will be the second time this event has ever taken place and is expected to fill up with all the regional and surrounding swimming, triathlon clubs and also individuals entering to win the chance of being crowned Champion.
It has been set up to provide a firm challenge to all level of swimmers, from beginners to Olympic hopefuls in both a Non Wetsuit and Wetsuit assisted lake swim. With Open Water Swimming turning into a mainstream sport, Maxifuel have set the challenge and want to see if you will accept the challenge.

The distances on offer are a 2KM, 4KM, 5KM and an Olympic Swimming Distance of 10KM
There will be a limit of 200 places for each of the events with feed stations available for the 5KM & 10KM swims.
With four distances to choose from and open to all abilities.

DISTANCES
2KM, 4KM, 5KM and now a 10KM Distances

This is a great opportunity to swim in the Thames Valleys premier Watersports centre, which has been operating from the lake for nearly 30 years. It is also now home to Bray Lake Open Water Swimming and will provide a firm base for anyone looking to take part in the event to train on the lake 4 days a week. For more information on Bray Lake Swimming, please visit www.braylakeswimming.co.uk.

Each event will have full water cover provided by Bray Lake Watersports. 7ft Marker Bouys will mark out a clear course, which can be followed and watched by all spectators throughout the event.

The 5KM and 10KM Distance Swim will have feed & hydration stations provided by Maxifuel Nutrition.

The 5KM Swim will posibly be 2.5 Laps and the 10KM Swim will be 5-6 Laps.

TripAdvisor
Opening Times
Sorry, this event has passed