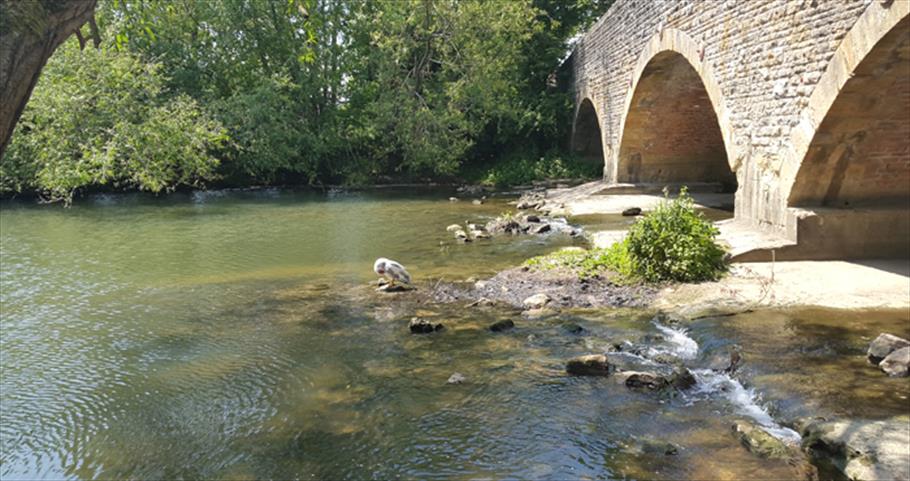 Cheap Days Out on the River Thames
Fun on the River Thames doesn't always have to cost you. There are plenty of free ways to have a cheap day out with the kids on the River Thames.
Taking a Day out in London, save money with a great value family ticket. Pay for two adults and up to three kids travel completely free. City Cruises River Red Rover Family ticket only £39.00 online. Hop on and hop off at any one of four piers. Or combine with an attraction to get 20% off.
Take a stroll
The Thames Path National Trail follows the river for its entire length, making it very easy to find and follow! All along the trail you will find ducks and swans eager to be fed and open areas of grassland perfect for children to run around. Dotted along the way are family friendly pubs and restaurants plus little towns, museums and shops should you need extra amusement. There's some great walks for all the family that are pushchair friendly.
There are nature reserves to be discovered, Chimney Meadows Nature Reserve is part of an ancient landscape created by the Thames. In spring and summer these grasslands are transformed by an ever-changing display of wild flowers that attract busy communities of insects.
Why not try Geocaching, a free, fun way to explore the Thames Path? It's a bit like a high-tech treasure hunt that anyone can join. All you need is a GPS enabled phone or a handheld GPS device to find the geocaches hidden along it and enjoy the stunning landscapes the Trail offers. There are lots of geocaches along the Thames Path and geocache trails for everyone, no matter how far you want to walk including London Bridges, Oxford to Reading, Oxford to Lechlade, Weybridge to Teddington and more…
Make the most of the sun and combine your walk with a picnic or barbecue. There's plenty of picnic and barbecue sites to choose; picnic on an island, under the canopy of a 2,500 year old yew or combine a picnic or barbecue with wild swimming.
Get on your bike
Although most of the towpath is dedicated to walkers, some stretches are suitable for cycling. So, dust off your bikes and take the family out for a cycle ride. Popular cycling areas are: Teddington Lock to Shepperton Ferry; Marlow to Hurley; Henley to Shiplake; Reading to Purley; Benson to Shillingford; Radley Railway Bridge to Sandford Lock and King's Lock to Swinford Bridge. See our Cycling page for more information.
Pooh sticks
Follow in the steps of Pooh Bear and Christopher Robin and introduce the family to a game of pooh sticks. There are over 100 bridges along the River Thames, many crossing over pretty and quiet little backwaters, perfect for a game of pooh sticks.
Catch a fish
Family fishing on the River Thames offers a great day out. Children under the age of 12 don't need a rod licence but between the age of 12 and 17 they need a junior licence which costs only £5 from any post office. Parents also need a licence if they intend to fish. Read our advice for families… Free fishing (with a valid rod licence) is available at several sites along the River Thames, see our free fishing pages for more information.