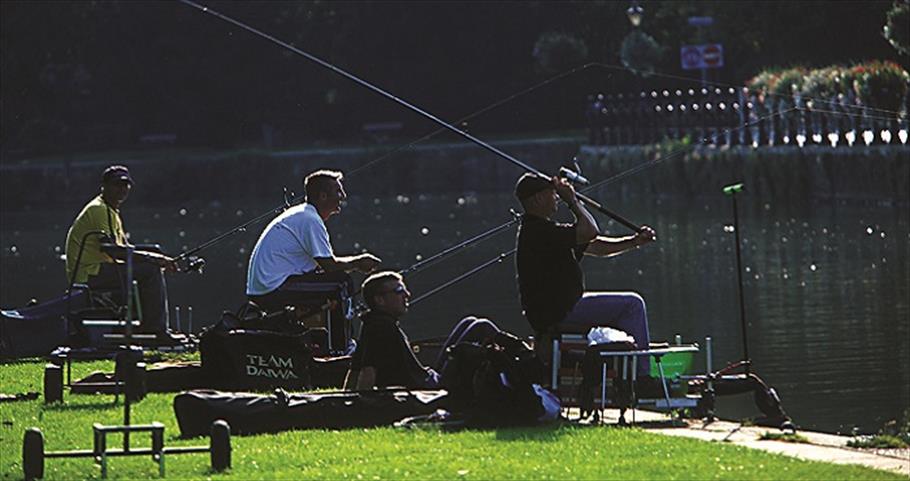 Fishing on the River Thames
Think angling heaven, think River Thames – a haven for some of the best coarse fishing in the country/
Whether you're a serious match angler, a specimen hunter or simply a pleasure angler, the River Thames has it all from roach and perch to barbel and chub with pike and carp too! There really is something for everyone with this River Thames fishing guide.
Buy a rod fishing licence
You will need a rod fishing licence to fish for salmon, trout, freshwater fish, smelt or eel with a rod and line on the River Thames and England in fact. Make sure you buy a rod fishing licence beforehand if you haven't got one already and you must always carry your rod fishing licence when you're fishing or you could be prosecuted.
Once you have your rod licence you can either join an angling club or take advantage of one of the many free fishing sites along the River Thames for some of the finest fishing in the land.
We've got everything you need to get you fishing on the River Thames including locations for anglers with disabilities.
Crayfish trapping
A licence is required for the trapping of American Signal (non native) crayfish and these are available from the Environment Agency, the Fish Movements Authorisation Team can send an information pack to customers. You can contact them on 01480 483968 or by email. For more information on crayfish and the trapping of crayfish, visit the Environment Agency website.
Number of results:
Number of results: 1152
, currently showing 1 to 10.
Type

Type:

Participatory Event

A music and fun for the family day at the Plough in aid of Help the Helen help the Philippines fund

Type

Type:

Wedding Organisers & Services

Set right by the River Thames, Sir Christopher Wren is a dreamy wedding venue. The hotel features three exclusive suites licensed for wedding ceremonies and receptions. You can choose from three different wedding packages or create your own unique…

Tuck into tea, scones and all the trimmings of a traditional afternoon tea while cruising past the sights of London. Your ticket includes:

1.5 hour river cruise A selection of sandwiches, traditional cakes, pastries, scones with clotted…

Type

Type:

Towns & Villages

The market town of Faringdon is perched on a golden limestone ridge between two river valleys – the Ock and the Thames. Just 2.5 miles from the River Thames, Faringdon enjoys panoramic views of the surrounding area.

Type

Type:

Towns & Villages

Whether you are plan a relaxing weekend away or a short family break, you'll be sure to find a range of attractions and activities to keep everyone happy. Southern Oxfordshire is a treasure trove waiting to be explored.

The Miller of Mansfield is the modern inn.

Loyal to its 18th century routes, from its near-river situation in Goring on Thames, the modern British food and the boldly bespoke bedrooms provide a very 21st century twist.

You're cruising the…

Enjoy Jimmy Garcia's A Taste of Henley on board Hobbs of Henley's Mississippi paddle steamer, The New Orleans. Includes a hot cocktail from Mr Hobbs Gin and a 5 course menu by Jimmy Garcia.

Combine a relaxing 3-4 night stay at the Macdonald Compleat Angler on the riverside at Marlow, with a variety of watersports: canoeing, paddleboarding and waterbiking with Boat Rental Thames!

Type

Type:

Marinas & Services

MDL Marinas has 40 years operating in the marina sector and has 18 marinas in the UK. With beautiful locations it is committed to environmental improvement and supports The Green Blue; the environmental awareness campaign for the boating community.

Book a 3 or 4 night break at Henley Greenlands Hotel with chocolate and rowing!