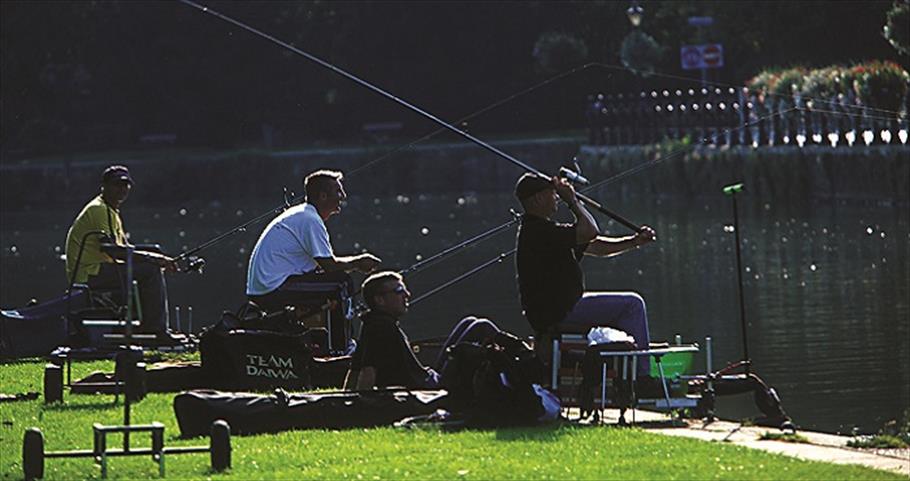 Fishing on the River Thames
Think angling heaven, think River Thames – a haven for some of the best coarse fishing in the country/
Whether you're a serious match angler, a specimen hunter or simply a pleasure angler, the River Thames has it all from roach and perch to barbel and chub with pike and carp too! There really is something for everyone with this River Thames fishing guide.
Buy a rod fishing licence
You will need a rod fishing licence to fish for salmon, trout, freshwater fish, smelt or eel with a rod and line on the River Thames and England in fact. Make sure you buy a rod fishing licence beforehand if you haven't got one already and you must always carry your rod fishing licence when you're fishing or you could be prosecuted.
Once you have your rod licence you can either join an angling club or take advantage of one of the many free fishing sites along the River Thames for some of the finest fishing in the land.
We've got everything you need to get you fishing on the River Thames including locations for anglers with disabilities.
Crayfish trapping
A licence is required for the trapping of American Signal (non native) crayfish and these are available from the Environment Agency, the Fish Movements Authorisation Team can send an information pack to customers. You can contact them on 01480 483968 or by email. For more information on crayfish and the trapping of crayfish, visit the Environment Agency website.
Number of results:
Number of results: 1156
, currently showing 1 to 10.
Type

Type:

Participatory Event

The R.S. Hispaniola is presenting a Tina Turner tribute dinner on the fabulously located restaurant ship permanently moored on the Victoria Embankment, London.

Explore Midsomer countryside from the river with Hobbs of Henley.

Cruising the Thames doesnt come any more relaxing than when you hire one of our private launches and explore the upper Thames under the expert eye of our experienced skipper.

Type

Type:

Towns & Villages

On the opposite bank of the River Thames from Windsor lies the town of Eton. Connected by a footbridge, Eton has an importance of its own both historically and commercially.


Type

Type:

Conferences & Weddings Conferences Category

The historical Sir Christopher Wren Hotel sits directly on the River Thames in Royal Windsor.

Come and work out, wind down and drift away into a state of bliss at the spa at the runnymede-on-thames in Surrey. We put the treat into treatments… the bubbles into spa.

Discover our indoor and outdoor swimming pools, whirlpool bath, saunas,…

City Cruises is the No.1 sightseeing tour on the Thames! Our cruises departing every 30 minutes, every day of the week, all year round.

Type

Type:

Towns & Villages

Market Place, Wallingford

Wallingford is a pretty market town nestled between the River Thames and the ancient ruins of Wallingford Castle in the glorious South Oxfordshire countryside.


The Mikron Theatre Company return to The Plough Inn with a performance of TROUPER.  Beer and food available. This is an outdoor show. Bring chairs and blankets. No charge for tickets but there will be a collection will be taken after the show…

Type

Type:

Wedding Organisers & Services

The renowned Macdonald Compleat Angler is a classic 400 year old English Country House located in an idyllic location on the banks of the River Thames. The high quality award winning cuisine sets it apart from many.