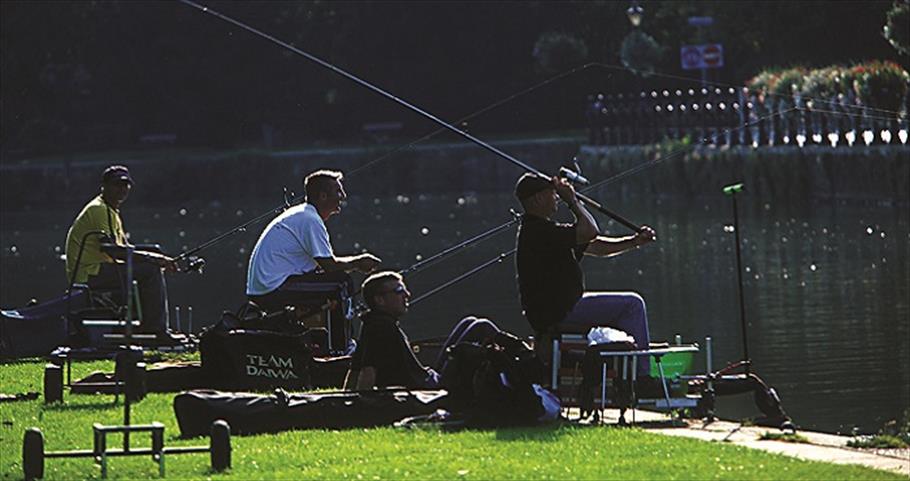 Fishing on the River Thames
Think angling heaven, think River Thames – a haven for some of the best coarse fishing in the country/
Whether you're a serious match angler, a specimen hunter or simply a pleasure angler, the River Thames has it all from roach and perch to barbel and chub with pike and carp too! There really is something for everyone with this River Thames fishing guide.
Buy a rod fishing licence
You will need a rod fishing licence to fish for salmon, trout, freshwater fish, smelt or eel with a rod and line on the River Thames and England in fact. Make sure you buy a rod fishing licence beforehand if you haven't got one already and you must always carry your rod fishing licence when you're fishing or you could be prosecuted.
Once you have your rod licence you can either join an angling club or take advantage of one of the many free fishing sites along the River Thames for some of the finest fishing in the land.
We've got everything you need to get you fishing on the River Thames including locations for anglers with disabilities.
Crayfish trapping
A licence is required for the trapping of American Signal (non native) crayfish and these are available from the Environment Agency, the Fish Movements Authorisation Team can send an information pack to customers. You can contact them on 01480 483968 or by email. For more information on crayfish and the trapping of crayfish, visit the Environment Agency website.
Number of results:
Number of results: 1164
, currently showing 1 to 10.
Type

Type:

Participatory Event


Book A Christmas Boat Party On The Thames From Reading

Type

Type:

Boat Sales / Brokers

Thames Boat Sales have a large selection of both, new and used, river and coastal boats for sale; most are available for viewing on our dedicated sales pontoons at Bray Marine Sales and Penton Hook Marine Sales.

Type

Type:

Wedding Organisers & Services

The renowned Macdonald Compleat Angler is a classic 400 year old English Country House located in an idyllic location on the banks of the River Thames. The high quality award winning cuisine sets it apart from many.

Sindhu by Atul Kochhar is the latest venture by the Michelin-starred chef and will offer diners the very best of traditional Indian cuisine in a contemporary manner.


The Lock Bar and Kitchen located on the banks of the River Thames right beside the 'Bell Weir Lock' offers a sense of occasion without pretence, in a relaxed and informal setting.

Cruising in either direction along the Thames, you'll visit some of England's oldest and prettiest towns in the heart of England with Le Boat.

The world famous Earth artwork, Gaia, created from NASA imagery, will be coming to Reading this June.

Type

Type:

British Marine

As well as our luxurious passenger vessels, river trips and self drive motor launches at Hobbs of Henley we also provide a comprehensive river and boating service from our Henley base on the River Thames in Oxfordshire.

Type

Type:

Water Based Activities

Enjoy the taste of Britain, a relazed evening cruise along the Thames while watching the world go by. Taste traditional British fayre whilst listening to music made famous by British artists, performed by a live singer. 


The Miller of Mansfield is the modern inn.

Loyal to its 18th century routes, from its near-river situation in Goring on Thames, the modern British food and the boldly bespoke bedrooms provide a very 21st century twist.

You're cruising the…