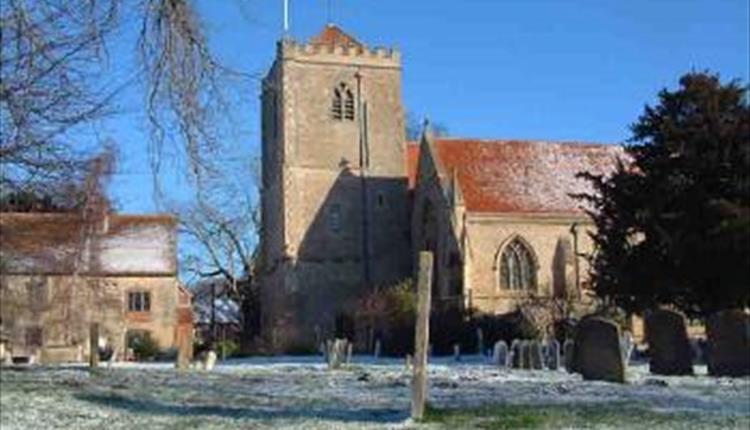 About
A small historic Oxfordshire village sits at the confluence of the rivers Thame and Thames, just 9 miles south of Oxford.
One of the oldest communities in the area, the village, local walks and its most well-known attraction, Dorchester Abbey are popular with visitors.
A Saxon Cathedral was established in Dorchester on Thames in the seventh century which was replaced by an Augustinian monastery in 1140. This was saved from Henry VIII's dissolution of the monasteries after it was purchased for £140 and bequeathed to the village. The medieval abbey church remains open for worship and as a concert venue hosting regular events including the English Music Festival.
The award-winning Cloister Gallery display, described as the best of its kind in the country, interprets the abbey's story through a collection of carved and moulded medieval stonework while the Abbey Museum concentrates on the history of Dorchester itself.
Two original coaching inns remain in the village. The surrounding area covers the Sinodun Hills and areas of great walking and cycling interest.
Dorchester on Thames has found fame as a location for the Midsomer Murders television series.
The Village Walk explores the buildings in the village www.dorchester-on-thames.co.uk/information/walks/village-walk/

TripAdvisor
What's Nearby
Large parish church dating from 12C with beautiful windows, architecture, wall paintings,…

0.15 miles away

Project Timescape - Education and visitor centre near the Wittenham Clumps. Also…

1.14 miles away

Pendon aims to recapture, in detailed and colourful miniature, scenes showing the beauty…

2.22 miles away
Bygone Boating is new to boating holidays on the Thames.

Starting small we offer two…

2.83 miles away

Cruising in either direction in the Thames, you'll visit some of England's oldest and…

2.84 miles away

3 miles away

Veteran and vintage cycles dating from 1818 to 1925.

3.21 miles away

Wallingford Museum is a colourful and delightfully intimate local history museum, housed…

3.51 miles away

The green mounds in the castle gardens were once the site of the one of the strongest and…

3.56 miles away

Pure Boating at the Boathouse pub in Wallingford offers self drive electric day boat hire…

3.65 miles away

Living museum recreating the golden age of the Great Western Railway. Steam locomotives…

4.03 miles away

Range of medieval domestic buildings remaining from Abingdon Abbey.

5.08 miles away

The former County Hall for Berkshire dating from 1678, displays and interprets…

5.16 miles away

As well as a fantastic foodie offering in The Boathouse Restaurant, The Beetle & Wedge…

6.84 miles away

What could be more unique, than a tour along the River Thames as you learn to fly a…

7.07 miles away

Former monastic buildings converted to 2 houses. The south cottage contains the Great…

7.14 miles away
Previous
Next