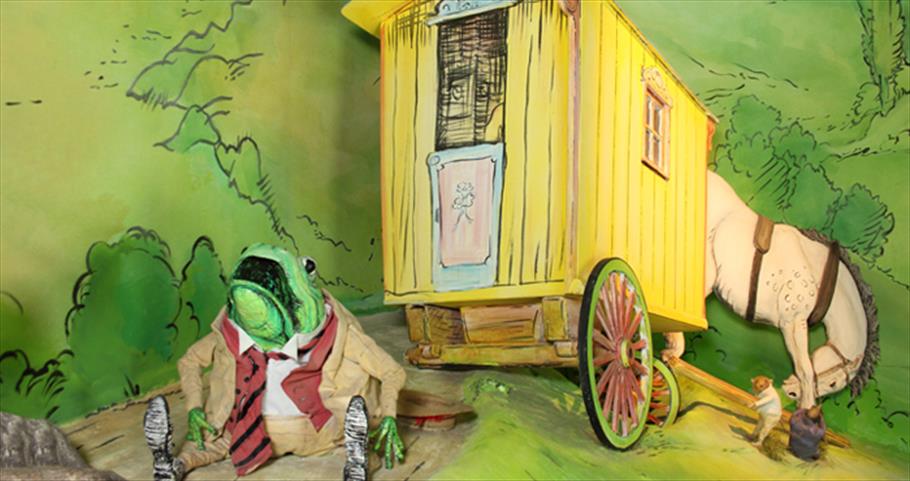 Family Fun Events
The attractions along the Thames offer a varied programme of activities for children of all ages. Here's some of the latest family things to do during 2022
Summer Family Fun Events
River & Rowing Museum - Extended summer opening times & activities: From Monday 25th July until Sunday 4th September, we'll be open 7 days a week between 10am and 4pm. Plus, from Monday 1st until Thursday 25th August, we will be running weekday family-themed activities, including playtime fun, a NEW Museum trail and singalong with Maddy and Mr Toad sessions. Please check out our social media pages for more details! Explore the Wild Wood with Mr Toad and friends in the enchanting recreation of the riverbank world of The Wind in the Willows with its 3D models, theatrical lighting and music.
Tumblestone Hollow Adventures at Stonor Park - Welcome to the mysterious World of Tumblestone Hollow. After more than 552 and a half years of careful negotiation between the Stonor family and the people of Tumblestone Hollow, they have agreed to let us all in to their wonderful world. It's a place to play with friends, with family young and old, and most importantly a beautiful, magical place to play together.
Giffords Circus at Stonor Park14-18 July 2022 - It's a side-splitting show that appeals to both young and old. Step inside the tent into a colourful madcap world of acrobats, jugglers, horses, musicians, dancers, and Tweedy the Clown. A production that would rival any West End show.
Medieval Jousting at Stonor Park 17-18 September 2022 - Join the Knights of Royal England for an epic display of Medieval Jousting at Stonor Park. See spectacular horseback stunts as well as foot combat with medieval weaponry, 15th Century Black Powder Weapon Displays, Living History Displays, a Working Medieval Forge, a Medieval Kitchen, Archery, a Medieval Pottery, an Armoury for young knights to (safely) equip themselves, mouthwatering food and medieval costume competitions.
Cliveden's fun Come Out and Play summer adventure - Summer in the woodland is great for tree climbing and there's a children's woodland play trail. While away an hour or two on log stepping stones, balancing beams, rope swings and more or find your way to the centre of Cliveden's Giant Maze. The Doll's House Café - Enclosed in the 'Storybook Play Den', this little pit-stop is the perfect place to pick up a quick coffee and a snack.
Crowns and Coronations at Windsor Castle 23 July-28 Aug 2022- Every Monday, Thursday, Friday, Saturday, Sunday. Children can celebrate The Queen's 70 years on the throne with a range of crowns to make as well as other coronation themed activities. To link with the fascinating exhibition within the Castle, we will be making stunning crowns and other coronation related crafts. Choose a family trail all about Her Majesty's Platinum Jubilee and hunt for some amazing objects as you explore the Castle.
Summer Family Activities at The MERL (Museum of English Rural Life) June-September 2022 - A visit to The MERL can entertain, engage and educate the whole family, from toddlers to grandparents! Enjoy the fun hands-on activities and interactives throughout the galleries. Free trails suitable for children of all ages are available, and you can buy family activity packs on the theme of Biscuit Town or Caring for Nature in our gift shop. The MERL garden is a safe, enclosed environment for children to play in and explore. Our garden trails are designed to help families explore the garden. Pick up a copy, including a woodland brass rubbing trail, tree trail and head outside! Look out for the willow bees hidden in the meadow areas this summer too! There's also a shepherd's hut full of knitted toys, a wooden play-on tractor and a coop that is home to two chickens!
Family Days at Wallingford Museum - Family Archaeology Day 23 July 2022 and Family Big Art Day Drop In at Wallingford Museum 20 August 2022