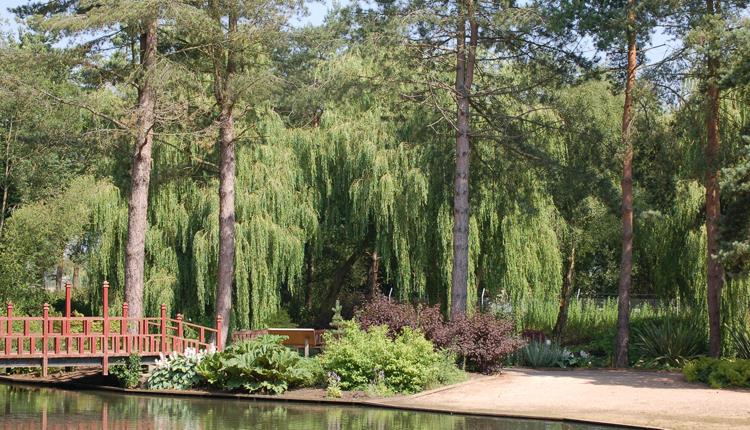 About
Close to Reading, Pangbourne, in West Berkshire, is located on the River Thames and is on the opposite bank of the river to Whitchurch-on-Thames, it marks the border with Oxfordshire. The Pang flows through the centre of Pangbourne before joining the Thames. The Whitchurch Bridge connects the two villages and nearby is Whitchurch Lock which is only accessible by boat.
Today it is a charming and quaint riverside village, full of character, with individual shops, a selection of restaurants, pubs and cafes, making it an ideal place to potter. Many visitors arrive on foot along the Thames Path National Trail or you can arrive by boat, or by train.
History shows that Pangbourne was a strategic crossing point of the Thames for over one thousand years, with the earliest records from ADD 844 showing it as a grant of land to Bertwulf, the King of Mercia. The monarch is prominently depicted on the village sign. Its name derives from Paega a Saxon chief, who settled here, Pangbourne means 'Paega's People's Stream'. In Norman times, it belonged to Reading Abbey. It was later owned by Sir John Davis, an Elizabethan mathematician and his monument is in the parish church of Saint James the Less. In 1671 the manor was brought by John Breedon who was High Sheriff of Berkshire and brother of Governor of Arcadia and Nova Scotia.
The village has several literary connections; In Jerome K Jerome's Three Men in a Boat, they 'messed around a bit' and ended their famous journey at the Swan at Pangbourne, DH Lawrence stayed here in 1919 and Kenneth Grahame, author of 'Wind in the Willow's lived at Church Cottage from 1924 to his death in 1932. E H Shepard found inspiration in this stretch of the River Thames for his illustrations for Grahame's book. You can now see the 'Wind in the Willows' exhibition at the River & Rowing Museum in Henley-on-Thames.
Attractions and things to do near Pangbourne
Pangbourne Meadow is a beautiful area consisting of a big grassy meadow adjacent to the tow path, while further inland there is a large field and children's play area, including toilets. The water meadows, are a popular spot for a picnic or a stroll. It's also the site of the annual village fete, a wonderful English tradition, including the customary WI cake stall but also the more unusual Limbo dancing competition and Dragon Boat event!
The Swan, Shooter's Hill, is a beautiful 17th century listed building, situated on the riverbank, with traditional setting oak beams and three open fires to keep you warm and cosy during those long and frosty winter nights. It's beautiful terrace overlooking the river is perfect for drinking and dining and soaking up the summer sun. Or if you're looking for something a little more private why not try our private dining room "The Bunker" which is based in the pubs original Coal Bunker and can accommodate for up to 10-12 diners.
National Trust Basildon Park, noted for its detailed plasterwork, magnificent staircase and unusual shell room. More recently, this splendid building was used whilst filming Pride and Prejudice.
Beale Wildlife Park at Lower Basildon, a Riverside park, home to many difference species of birds as well as goats and ponies. There are also picnic areas and other great facilities fo those with small children.
Pangbourne Toll Bridge – you can't miss seeing this bridge of wrought iron lattice work, which links the two villages. Stop on the bridge to look upstream to the lock and admire the views of the church, mill and cottages of Whitchurch, ranged on the far side of the millpond. The Toll Bridge is owned by a private company, with tolls for motorists collected on the Whitchurch side.
Take a walk along the Thames Path National Trail to Goring-on-Thames.
Did you Know?
It is possible that Shooter's Hill was named for a Civil War artillery station which was positioned there to guard the Thames crossing; Cannon balls were dug up there when the Great Western Railway was built.
Church Cottage, originally the old Smithy, where Kenneth Grahame lived has a perfectly round building in its garden which was built as the village lock-up in the C18th. It is a Grade II listed building. He used the lock-up as a tool-shed.
TripAdvisor
What's Nearby
The new Spa at Streatley is open to everyone - you don't need to be a member to enjoy our…

1.76 miles away

Adventure Dolphin's function is to provide Outdoor Activities for the Children & Young…

1.76 miles away

The Basildon Park you see today is a re-creation and restoration of the 18th-century…

1.85 miles away
Beale Park, part of the Child Beale Trust, is located on the banks of the River Thames in…

2.19 miles away

An Elizabethan manor house alongside the River Thames, containing paintings, oak…

2.21 miles away

The last working corn and grist watermill on the Thames with parts dating from the 15thC.…

2.21 miles away

One of the most dramatic locations along the whole length of the Thames is the Goring…

3.5 miles away

What could be more unique, than a tour along the River Thames as you learn to fly a…

4.77 miles away

We are based at the heart of the Upper Thames and cruise through some of the most…

4.84 miles away

We are a family firm that has provided first-class hospitality on the Royal River Thames…

4.88 miles away

As well as a fantastic foodie offering in The Boathouse Restaurant, The Beetle & Wedge…

5.13 miles away

Specialist herb nursery and plant display garden; cottage garden plants and old-style…

5.16 miles away

Reading Museum is based in the Victorian Town Hall right in the centre of town.

5.39 miles away

You can also see the mill arch over the Holy Brook. This is the only remaining part of…

5.39 miles away

A 25ft-high iron and gilt, Indian temple-style well with winding gear. Built in 1863 with…

5.4 miles away

Welcome aboard to myrivercruising boating holidays idyllically situated on the River…

5.68 miles away
Previous
Next