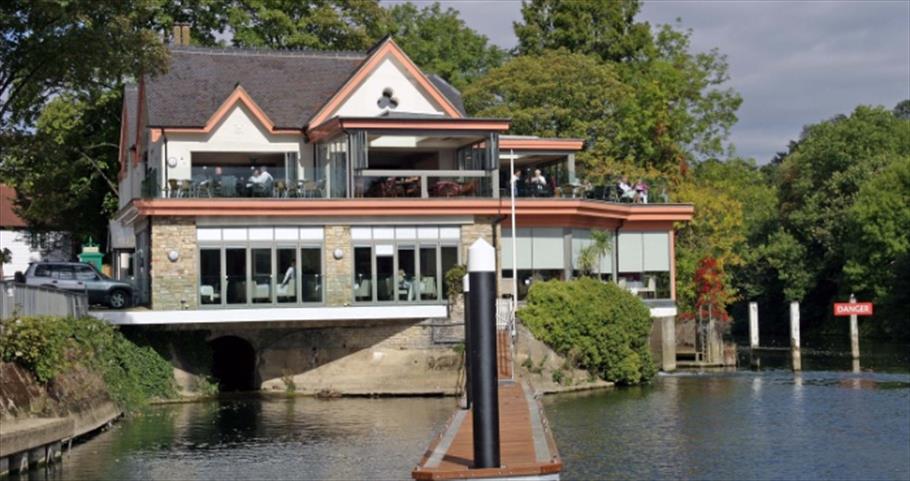 Boulter's Lock
Boulter's Lock on the River Thames
During Victorian times, Boulter's Lock won fame - and notoriety - across the country as thousands of people flocked to the river here to mess about and watch the wealthier classes indulge themselves.
This was especially so on warm summer weekends, and particularly on the Sunday of Ascot Week, when there were pageants, carnivals and regattas. Holidays were spent on houseboats and the favourite pastime of the wealthy was to enjoy a leisurely punt along the meandering and slow-moving river.
Boulter's Lock was formerly called Ray Mill Lock, after the adjacent mill owned by the Ray family who produced flour. The first-ever lock keeper was the miller's son, John. The mills became Boulter's Inn in 1950. The word 'bolter' is an old English word for miller, hence the name Boulter's Lock.
Adjacent to Boulters Lock, Ray Mill Island is a great place to take the family for a picnic with toilet facilities, play area, guinea pig enclosure and cafe in the summer.
At the northern end of the Island you will find Boulter's Weir, one of 50 remaining on the Thames.
As part of the 1979 Thames Salmon Re-habilitation Scheme, the last Salmon ladder to be built on the Thames was opened at Boulters Weir on 19 May 2000 by the Duke of Wellington. All the weirs from Teddington to Mapledurham now have Salmon ladders.
During the summer months, Salters Steamers scheduled public cruises may stop here certain days of the week to pick-up or drop off. You do not need to pre-book. However, please check the schedule on the website to see if and when there is a service.
Did you know?
Taplow Court on the top of the hill behind Boulter's Lock has a pool of water in its grounds called 'Bapsey Pool'. This is where the first Christian Baptism took place by Saint Birinus in the early 600s AD.
Contact details
Telephone: +44 (0)3708 506 506
Postcode: SL6 8PE
Find out more about the Boulters Lock facilities.