Ray Mill Island
Type:
Countryside, Parks & Gardens
Boulters Lock Island
Maidenhead
Berkshire
SL6 8PE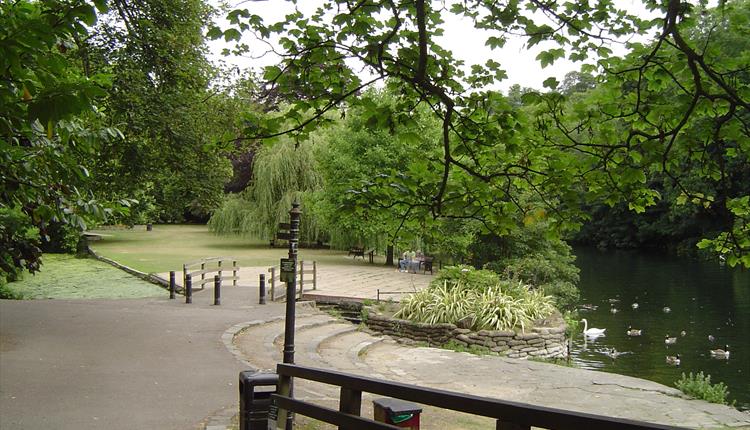 About
Access to Ray Mill Island is from Ray Mead Road cross the road bridge at Boulters Lock walk past the hotel (SL6 8PE) and cross the pedestrian bridge onto the island.
A great place for a family picnic with toilet facilities, picnic tables and benches, and in the summer a café. The Island has an adventure play area suitable for children between 3 and 8 years, an aviary and guinea pig enclosure and wooden animals dotted around for imaginative play.
BBQs are not permitted.
Due to the location and nature of this area it is monitored from September to April and can be closed due to high river levels making it unsafe for public access and a daily decision is made.
Please do not feed the squirrels on the island as they are wild animals and may bite
The Island's name dates from when the Ray family managed a flourmill here and the lock was originally called after the family.. The site was acquired by Maidenhead Borough Council in 1950 from the Conservators of the River Thames.
At the northern end of the Island you will find Boulter's Weir, one of 50 remaining on the Thames. Managed by the Environment Agency, they maintain water levels so that boats can pass through the adjacent lock, control land drainage and ensure that water is available for public consumption.
As part of the 1979 Thames Salmon Re-habilitation Scheme, the last Salmon ladder to be built on the Thames was opened at Boulters Weir on 19 May 2000 by the Duke of Wellington. All the weirs from Teddington to Mapledurham now have Salmon ladders.
Whilst clearing the stream to the rear of the island in the autumn/ winter of 2011 an old millstone was uncovered. This has been incorporated into the water inlet area at the head of the stream.
Sculpture - A memorial stands here to four Altwood School pupils who died in an accident in 1988.
TripAdvisor